Council to repair storm damaged homes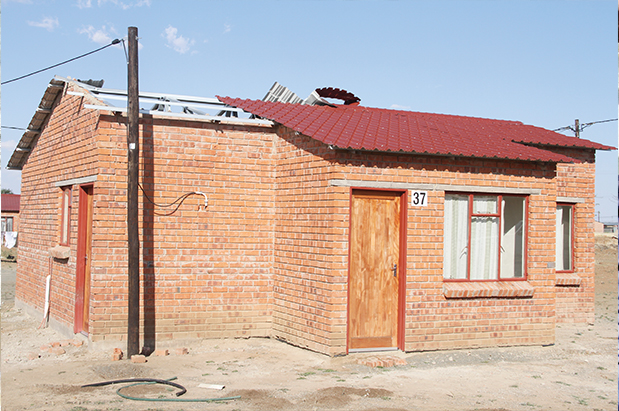 The Tokologo Local Municipality (TLM) says it is going to meet the costs of repairing 26 houses and 19 shacks belonging to residents from the town of Dealesville that were damaged by a storm in September.
Executive Mayor Boitumelo Enoch Seakge told The Weekly that the municipality would have to dip into its disaster management fund to raise part of the R300 000 required for the repair work, while it has also approached the Lejweleputswa District Municipality, under which it falls, as well as the provincial department of human settlement for help meeting the bill.
"The estimated cost of repairing the damage caused by the storm is R300 000," said the mayor.
He added: "This means that we will have to use the money from our disaster management programme. But we have also asked the department of human settlement and the district municipality to help us."
Strong winds accompanied by heavy rain hit Dealesville on September 20, leaving a trail of destruction. Residents whose homes were damaged by the storm approached the municipality for help repairing them.
Dealesville is one of the three towns that make up TLM. The other two towns making up the 29 000-people municipality are Boshof and Hertzogville.
One of the residents whose house was damaged by the storm, Jane Mqwathi, 60, said without help from the municipality she would not be able to repair it.
"I cried when I saw how damaged my house was … I cannot fix it on my own. I need the municipality to help me. All I need is help from the government," she said.
Mqwathi, who is unemployed and survives on her old age pension plus some financial support she gets from her daughter, shares her house with her eight children and four grandchildren.